How can I provide feedback for Kiku?
We want to provide you with the best service and for us it is really important to hear from you and know about your experience when you use the Kiku app. We would love to have your feedback.
To provide us with your thoughts please go to the app, and in the footer of the Kiku Home page find the "Feedback" button, click it and in the appeared modal window leave us your message.
All user requests and feedback will be processed as soon as possible.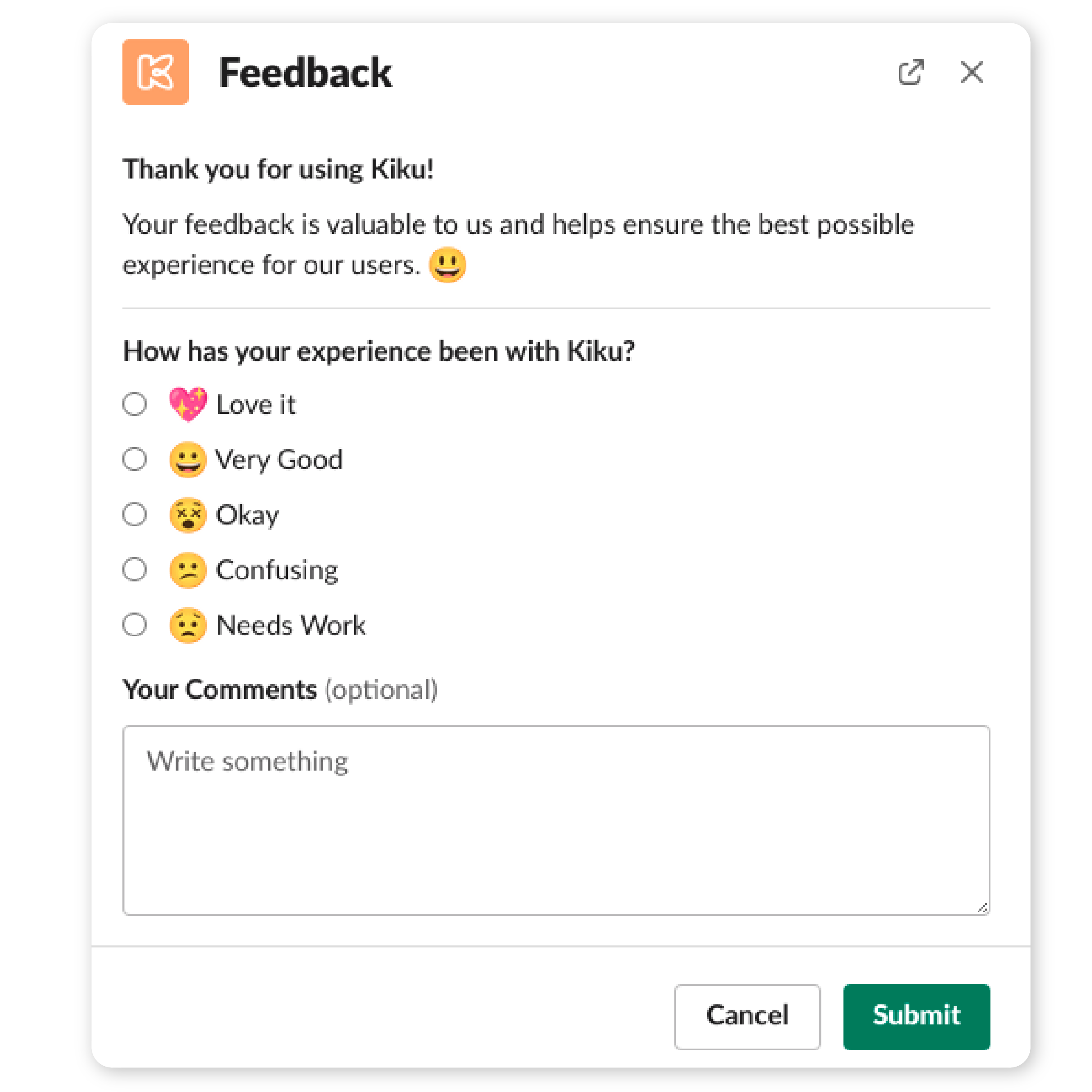 ---
How Did We Do?
---