How can I request time off in Kiku?
It's unbelievably easy to request time off in Kiku. You need to go to the Kiku Home page and the steps below show you how to do so:
Go to the Kiku Home page
Click the "New Request" button
"Request Time off" modal window will appear
On the modal window select a time off type 
Choose a time off duration — "One or more days" or "Less than a day"
Select a start and end date or hours
Select "paid" or "unpaid" time off
Add the description in the Details field
Click the "Submit" button
Your manager (HR-manager, manager, admin) will receive a notification that you want to take time off, accompanied by the option to approve, decline or discuss the request with you in direct messages.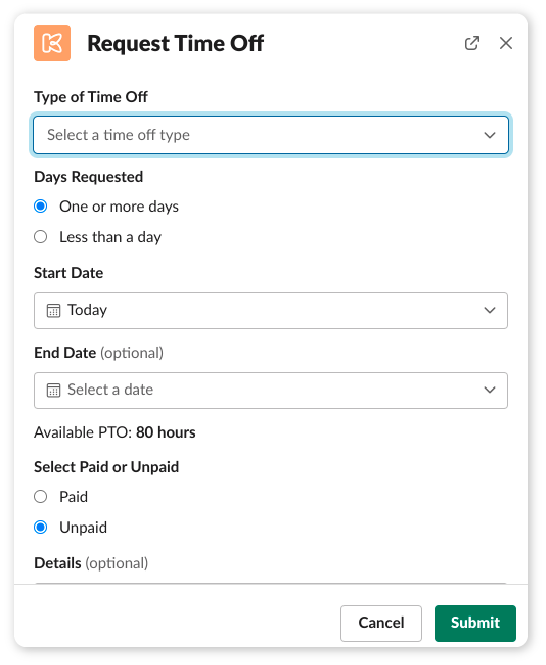 ---
How Did We Do?
---