What types of PTOs can I choose in Kiku?
In Kiku you can choose the following types of PTO: 
Time Off
Vacation
Sick Leave
Disability
Parental Leave
Bereavement
Business Trip
Community Service
Others
Also, you will be able to choose paid or unpaid time off.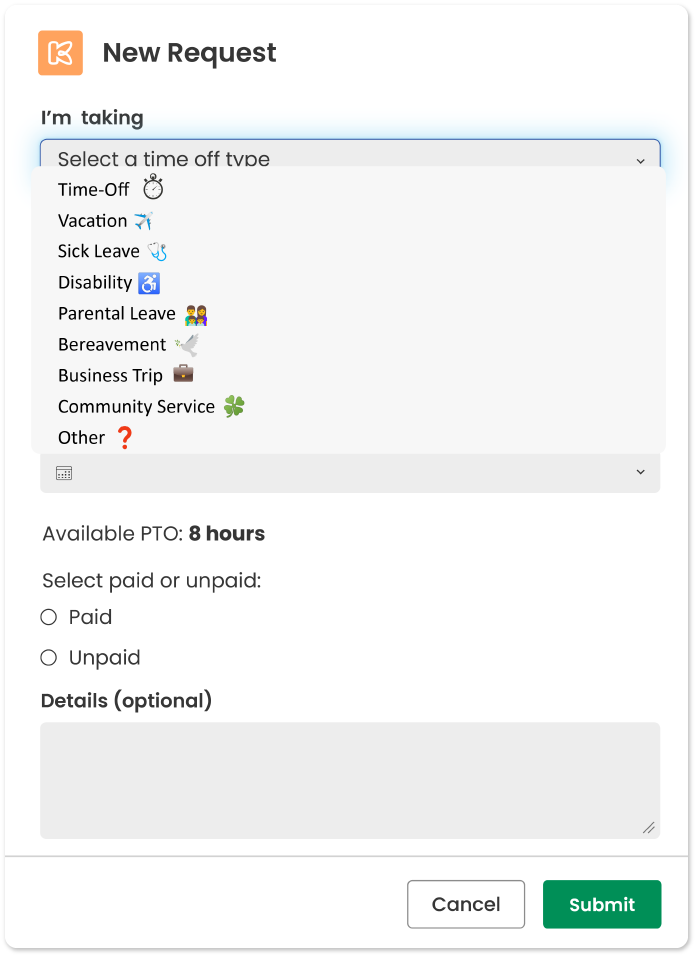 ---
How Did We Do?
---