Editing Your Time in Toki
In Workflow, mistakes can happen. That's just human nature – sometimes, we make errors. @Assist makes it easy to correct errors in your time logs for your account, so you don't have to worry about manually accounting for those hours you mistakenly entered.

To Update Time Logs
Start by hovering over the "User" tab on in the upper right hand corner of your screen.

Select "Time Logs" from the options that appear.

Once the "My Time Logs" list appears, you'll be able to see one-week ranges to choose from.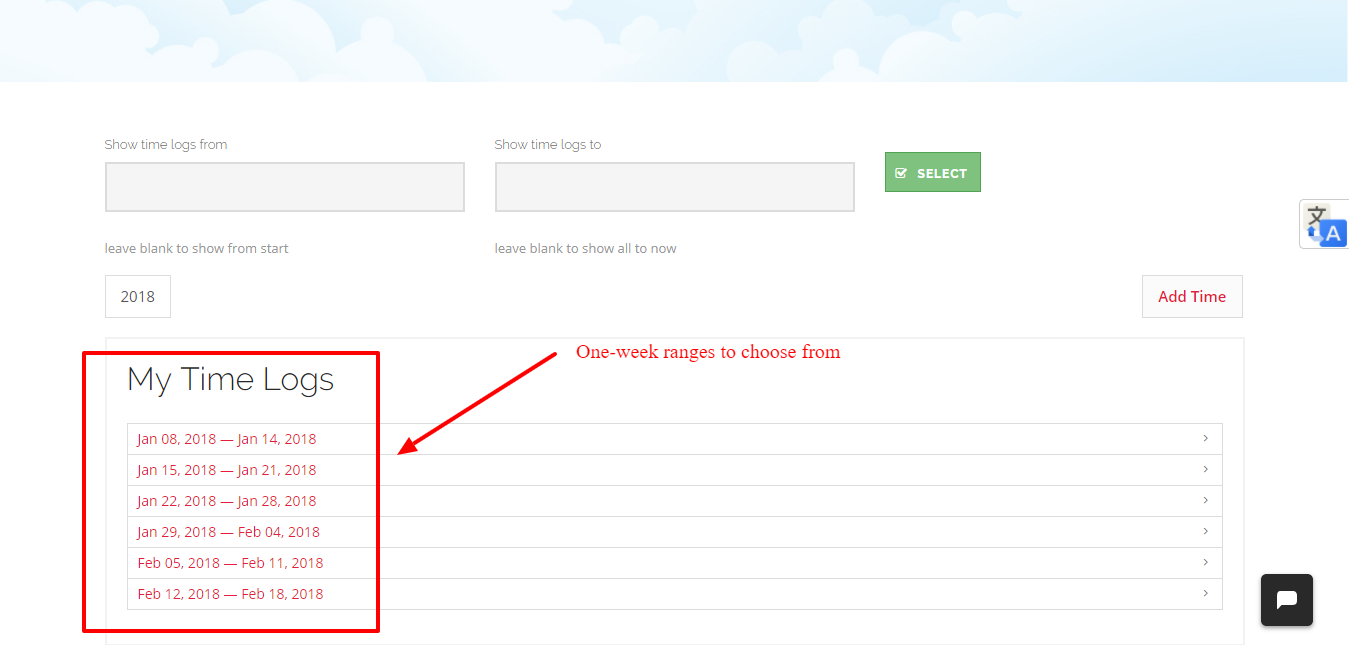 Choose the week that you'd like to edit time for.

A drop-down of that week's project time logs sorted by Date in will appear on the screen under the week selected.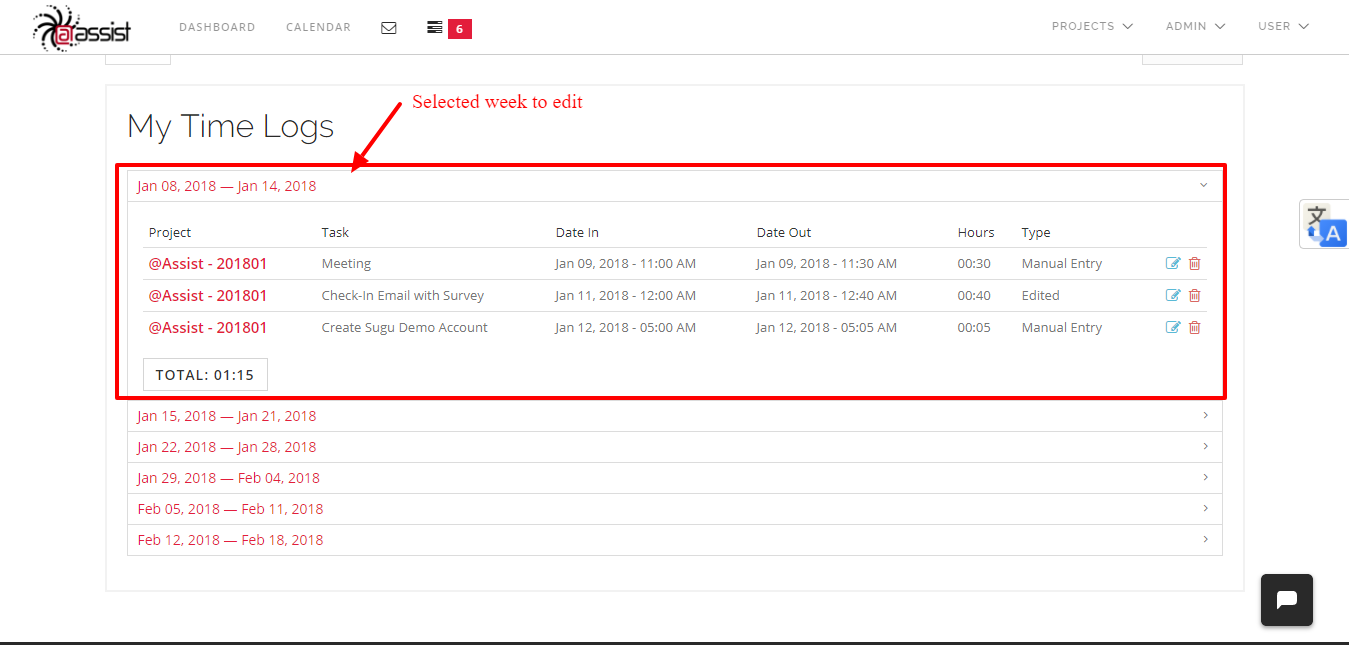 On the far right side of each time log, you will see two colored icons.

Click the blue pencil icon for the time entry that you would like to edit.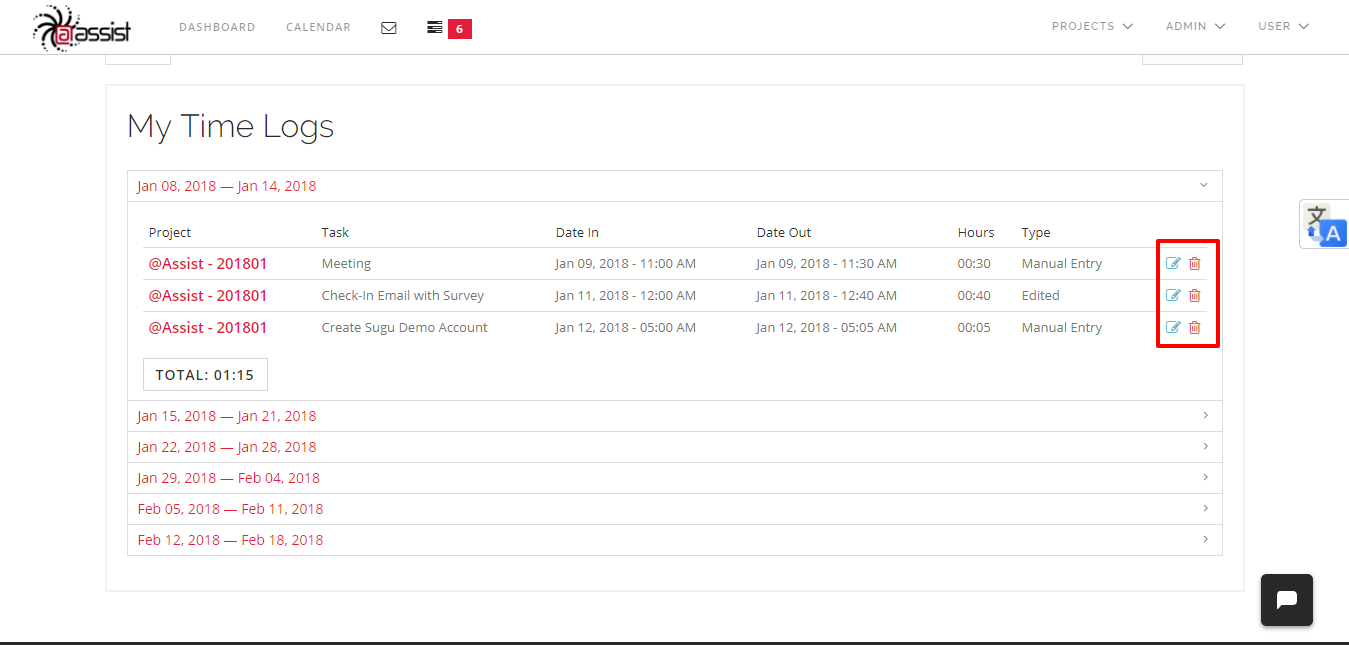 Once the time entry screen appears, click the green "Update/Edit Time Entry" button at the bottom of the screen.

Enter your "Reason For Edit" in the box.

Click into the "Date in" box on the screen that appears.

Enter the updated time in the three boxes under the "Date in" box.

Be sure to select the updated date from the calendar on screen.

Click the green "Apply" button.

Follow the same process for the "Date out" box that you follow for "Date in."

Click the green "Update Time Entry" box.

You will now see your updated time displayed on screen.
Please note: This will wipe out any previously entered time.
---
How Did We Do?
---