How to create a project?
You can add/create and view projects in Toki in the User view. However, only moderators in Moderator View or Admin View of the workspace can assign project moderators and make changes to the project. Follow these simple steps for project creation:
1. Click the Project button
2. Select the Add Project option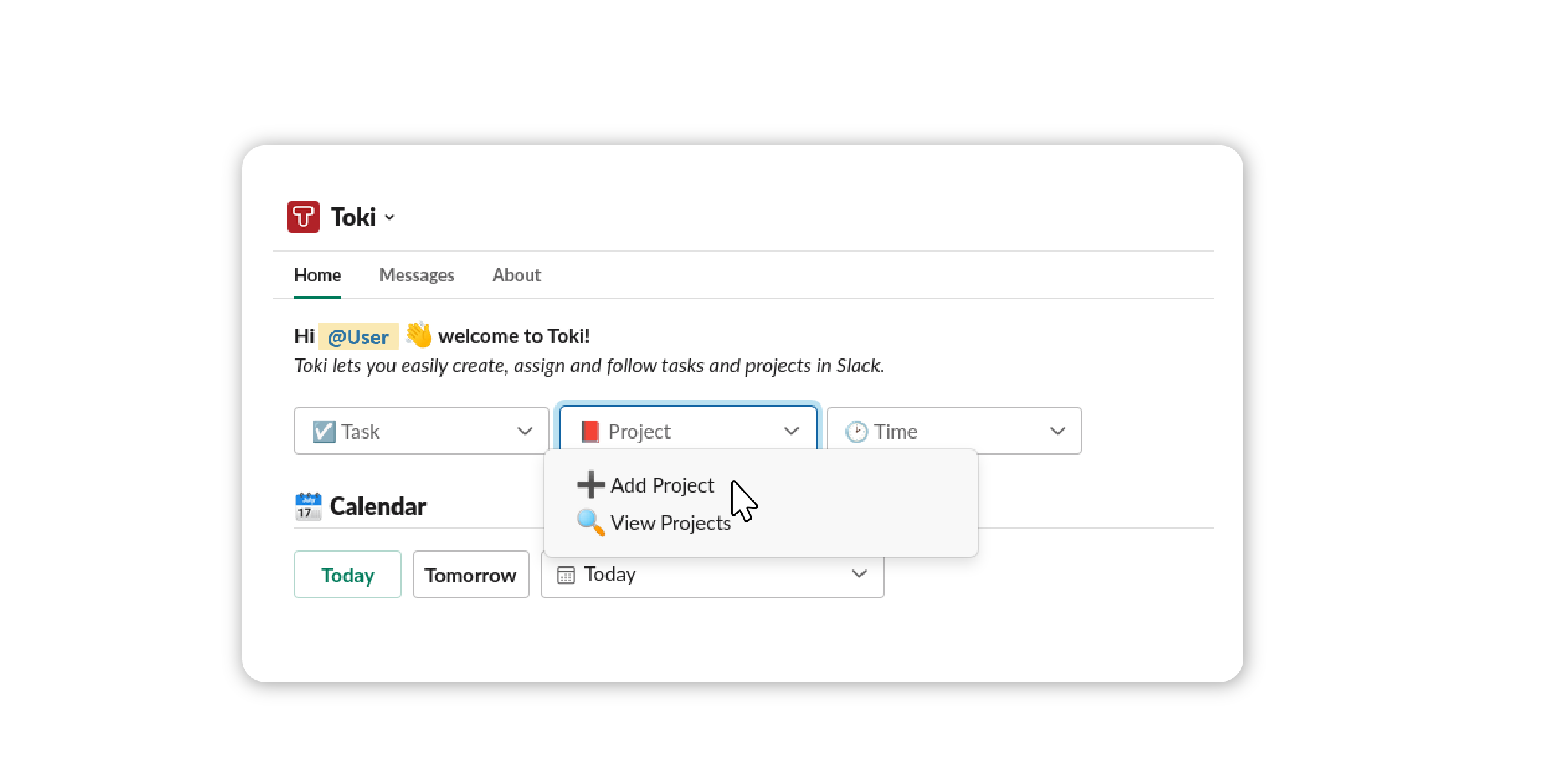 3. A pop-up window will appear for project creation.
4. Enter the project name
5. Add a project description
6. Select a Slack channel to link your project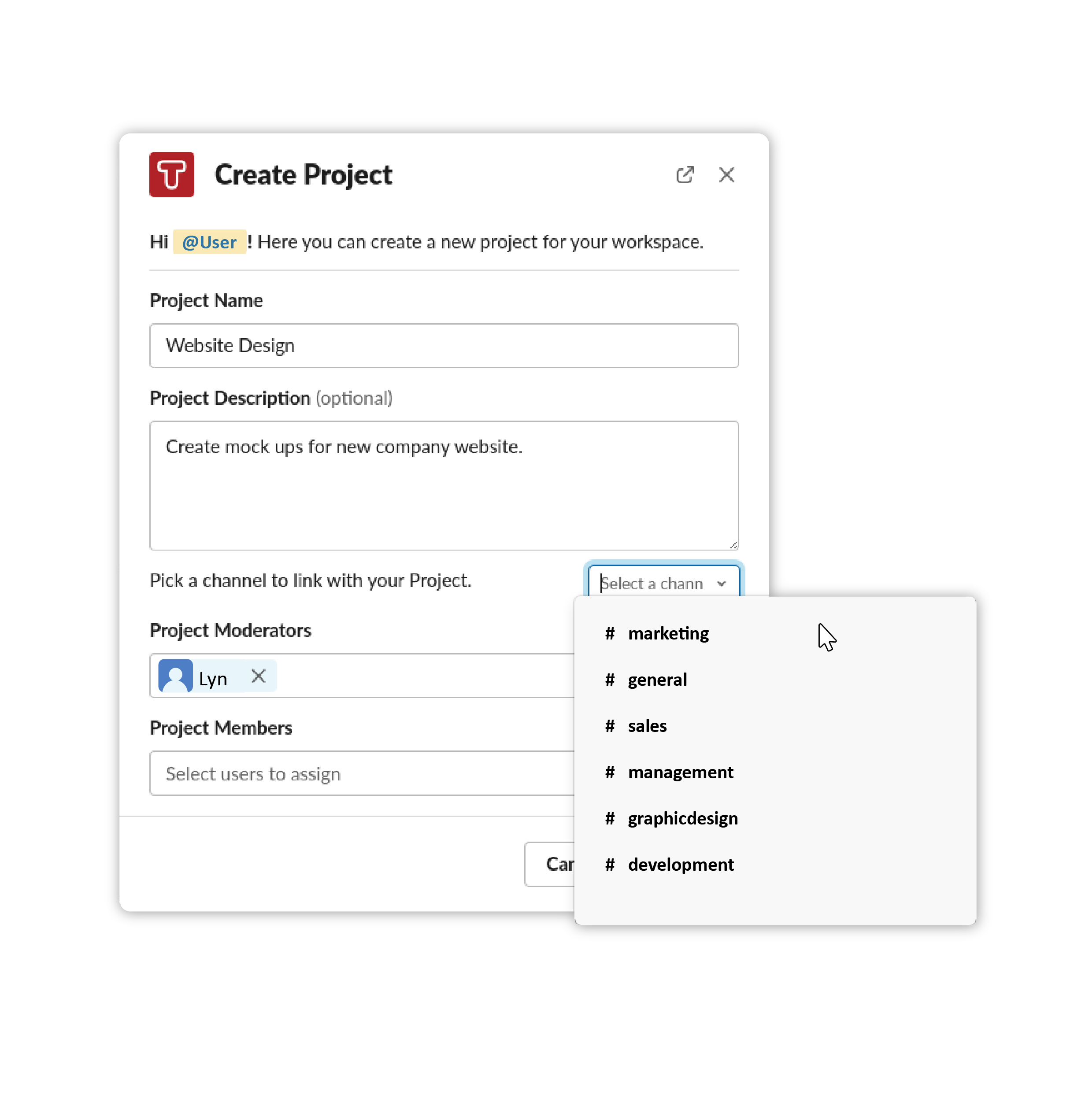 7. Add project managers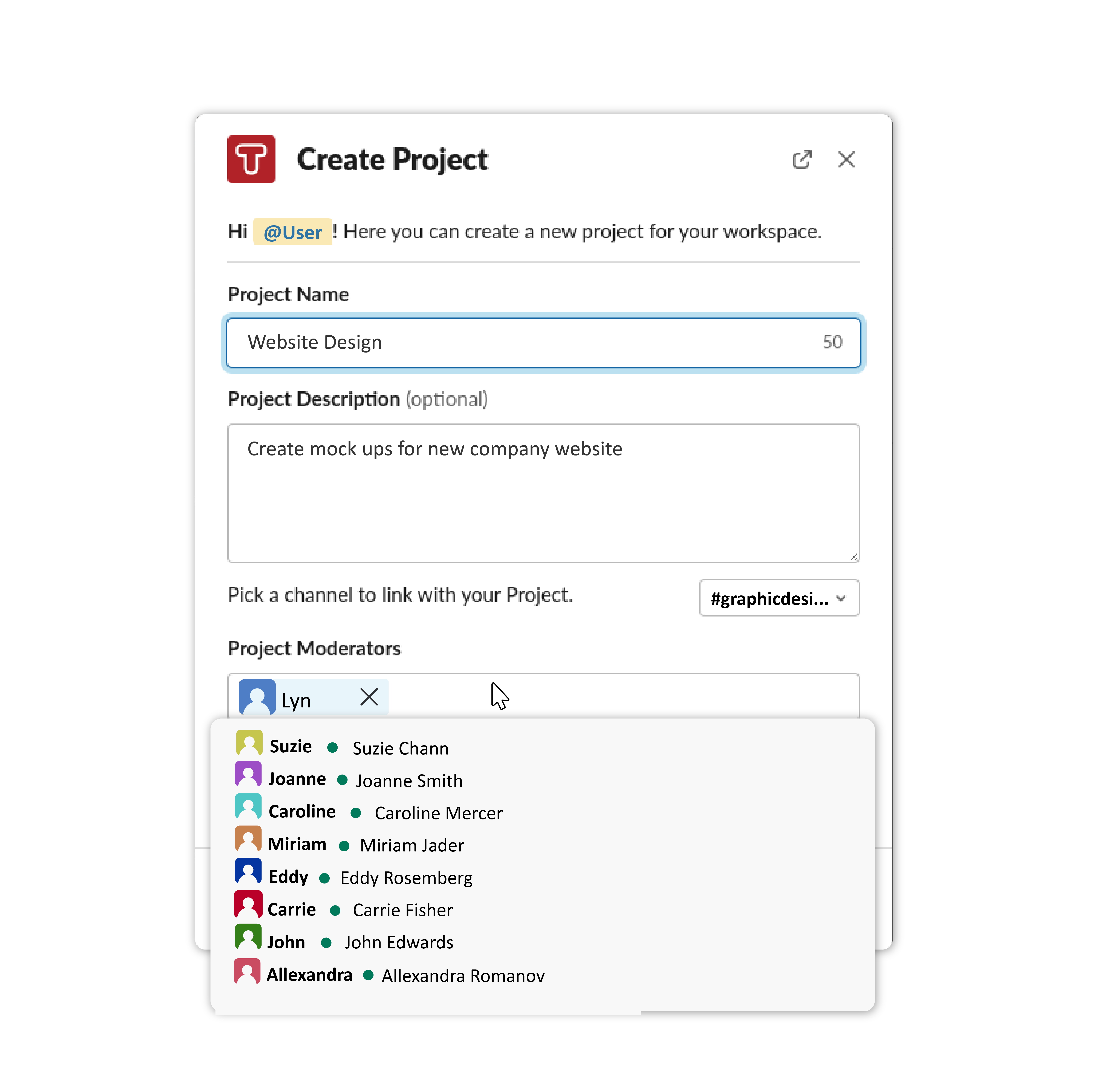 8. Assign project members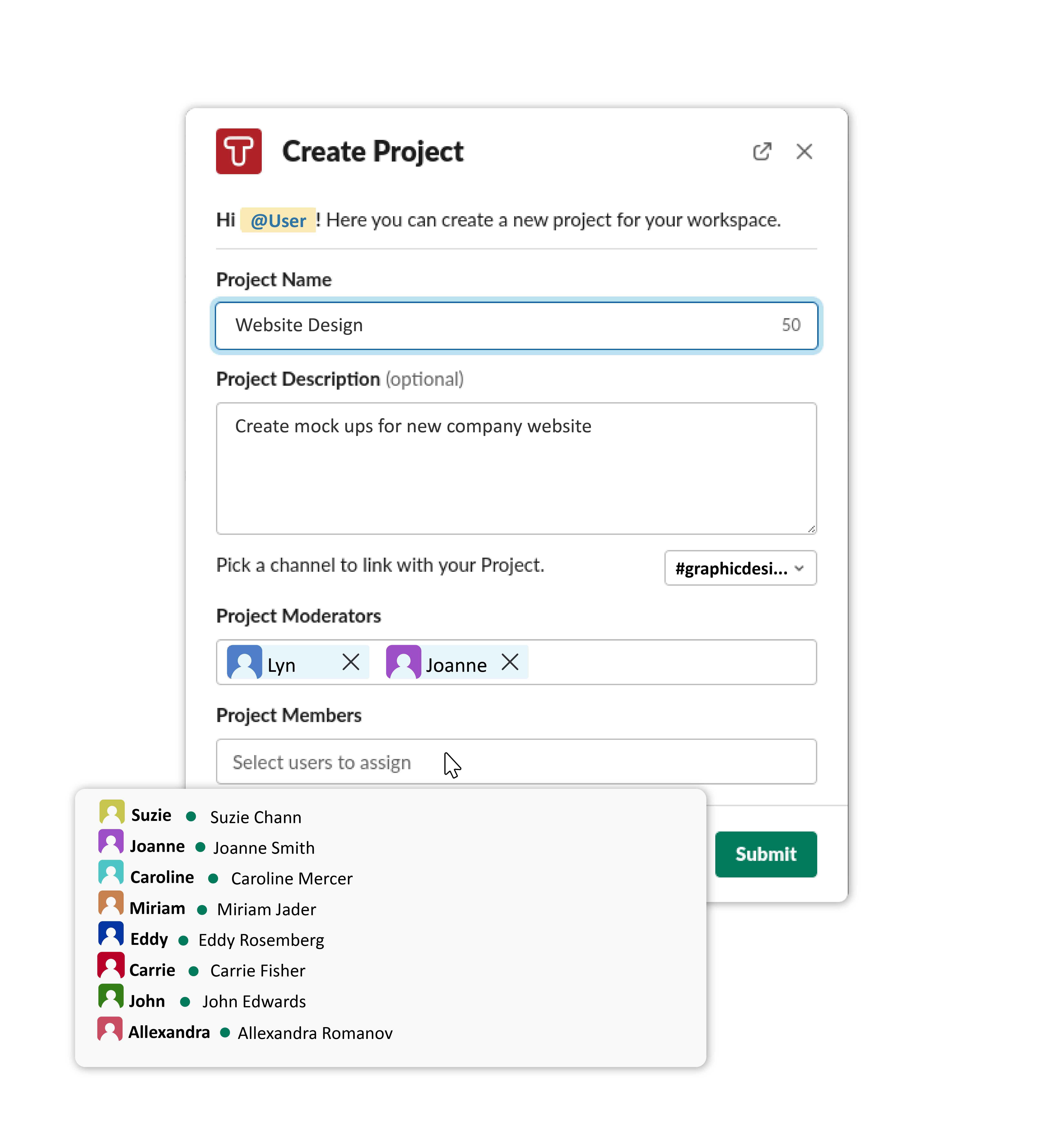 9. Click the Submit button
There you go! You've created your project in Toki!
---
How Did We Do?
---