How can I edit a task?
Editing tasks in Slack is easy. Here is how to edit a task:
Start by finding the task you'd like to edit in the messages section. On the right side of the task title, click on "manage" and select Edit task.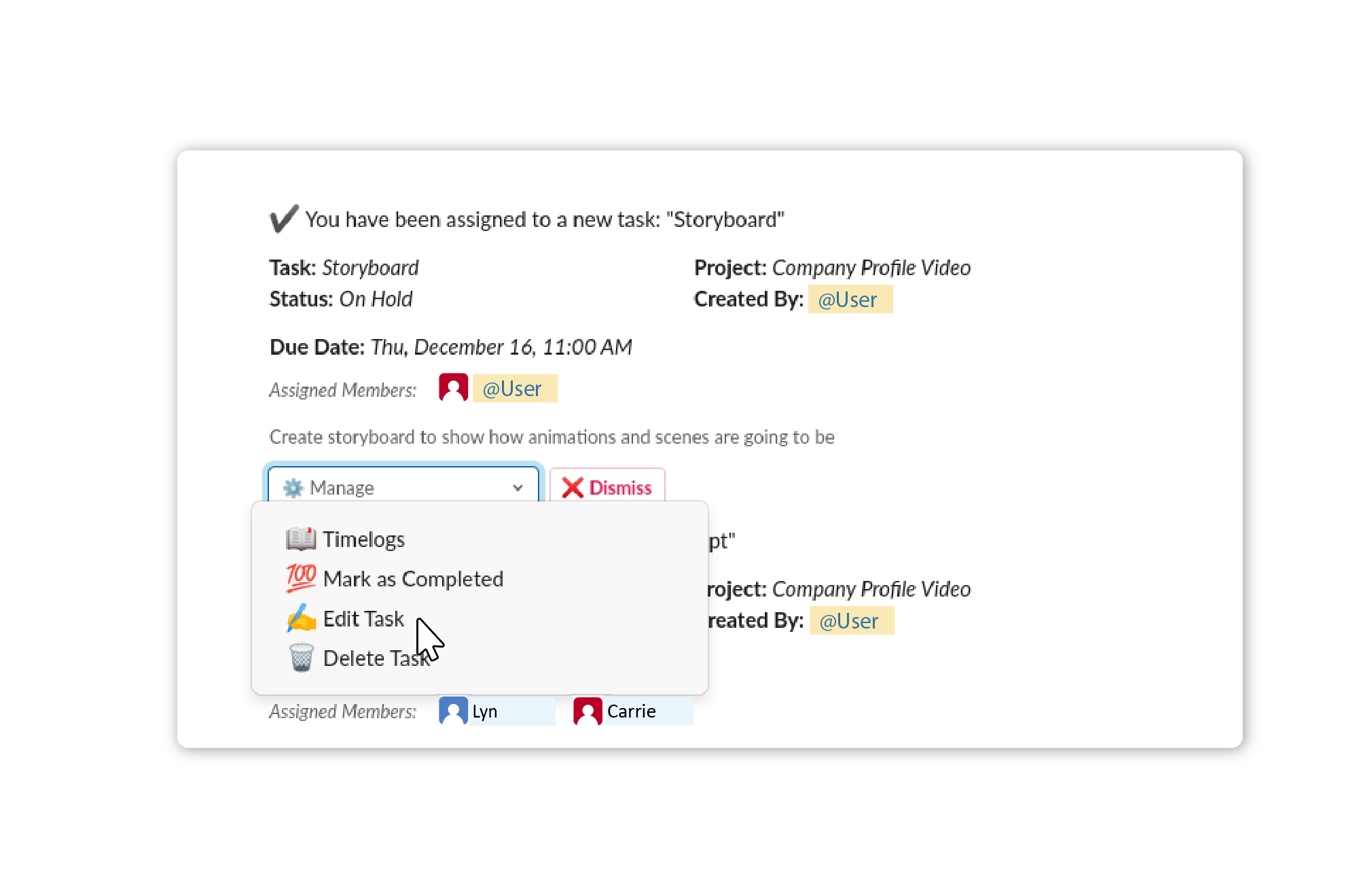 A pop-up with task details will open.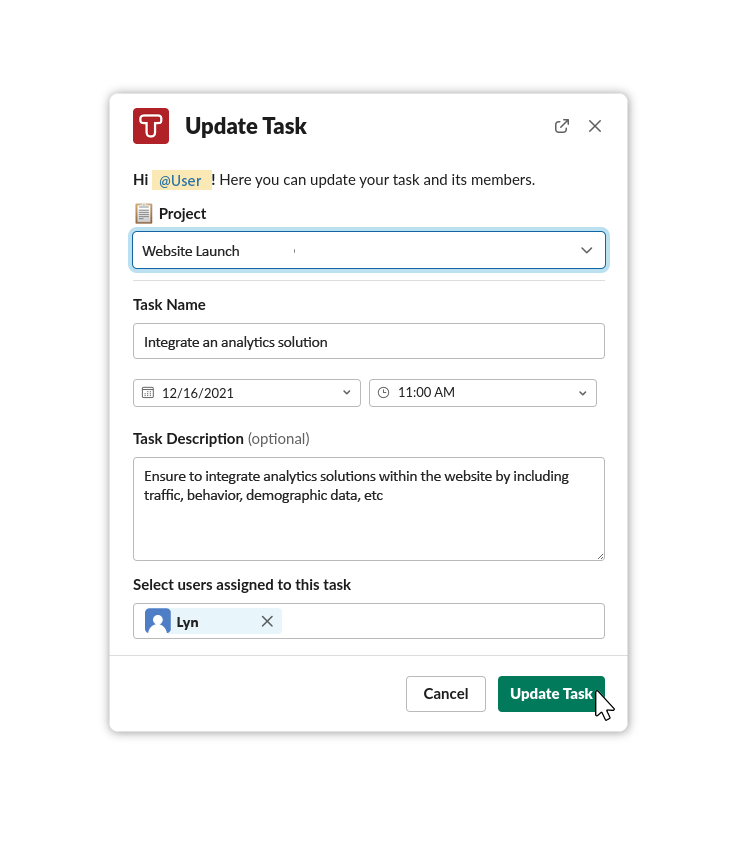 Make your changes to the task and click the Update Task button.
---
How Did We Do?
---