What can administrators see and do?
Administrators are special users who look after the day-to-day running of Kiku.
They can update, add and delete users, assign managers and adjust users' information: PTOs, working hours. Create announcements or unlock Premium plans for the Slack workspace. 
For example, to make a user an Admin the administrator can go to the Kiku Home page, click the "Actions" button, and in the dropdown choose the "Kiku Settings" option. On the appeared modal window admin can see different settings options and edit Admins, choose to add or remove them or select a new user to add as an Admin to the Kiku.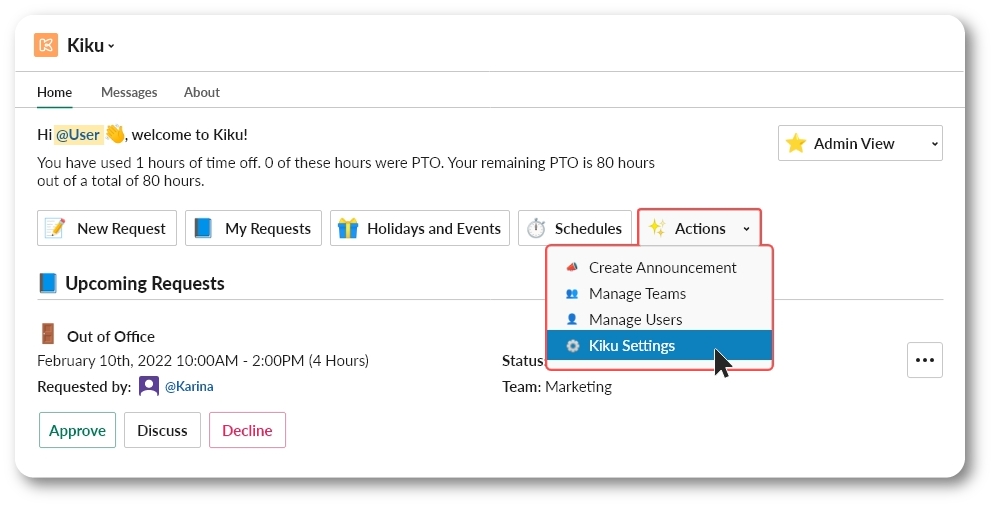 ---
How Did We Do?
---