What are the different Home page views in Kiku, and what is the difference between them?
On the Kiku Home page in Slack, you can see four different Home page views: Admin View, Team Manager View, Team Lead View, and User View. 
Your access to these views is dependent on your Kiku subscription plan. Standard plan users have access to Admin and User Views, while Kiku Premium users have access to all four views. 
Admin View offers managers and administrators the ability to approve, decline, discuss time off requests from all users in the workspace and create holidays and announcements. Users in this view can also create and delete teams, manage teams, manage admins, manage users, set PTOs days, and set working hours for the employees.
Team Manager View allows managers to approve, decline, and discuss requests of the team members under the team they are assigned as a team manager.  
Team Lead View allows users to look through approved requests for teams in which they are assigned team lead. Team leads will also receive notifications about approved time off requests from their team members.
User View allows the regular team member to request time off, look through all past and upcoming requests on the Home page, view holidays and announcements, and access information about their team.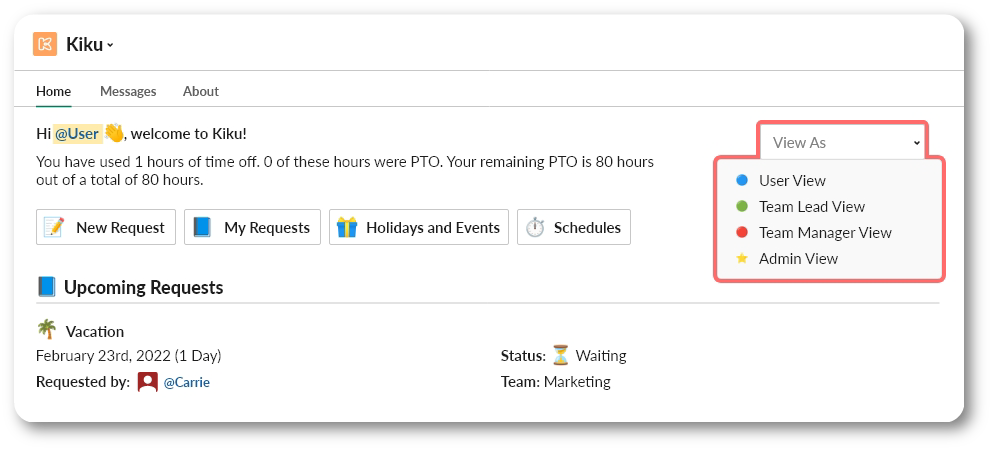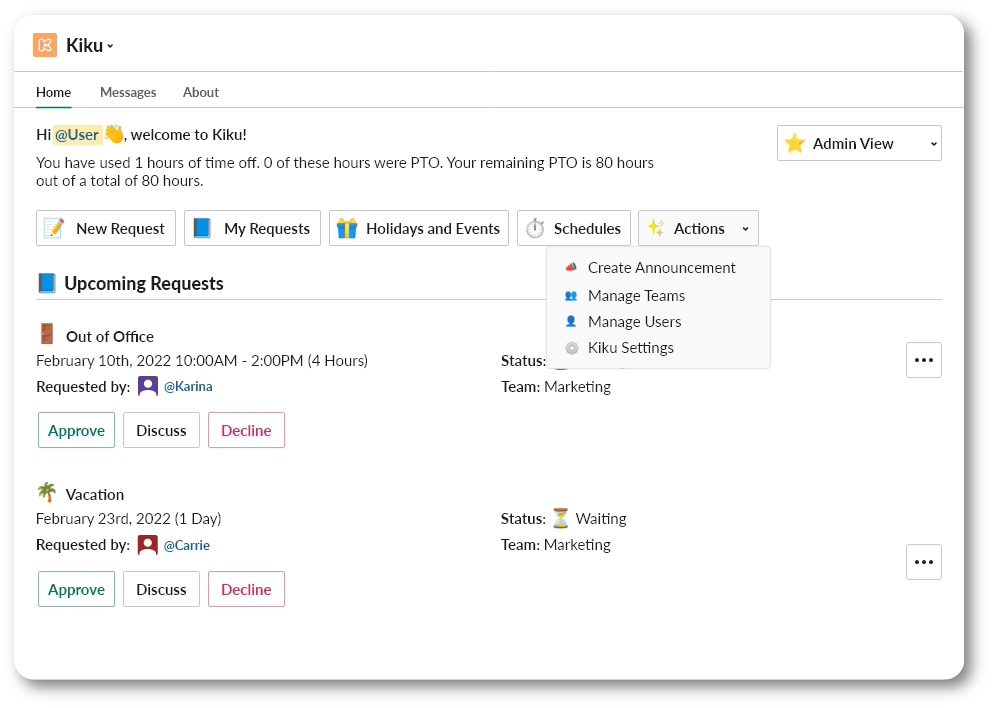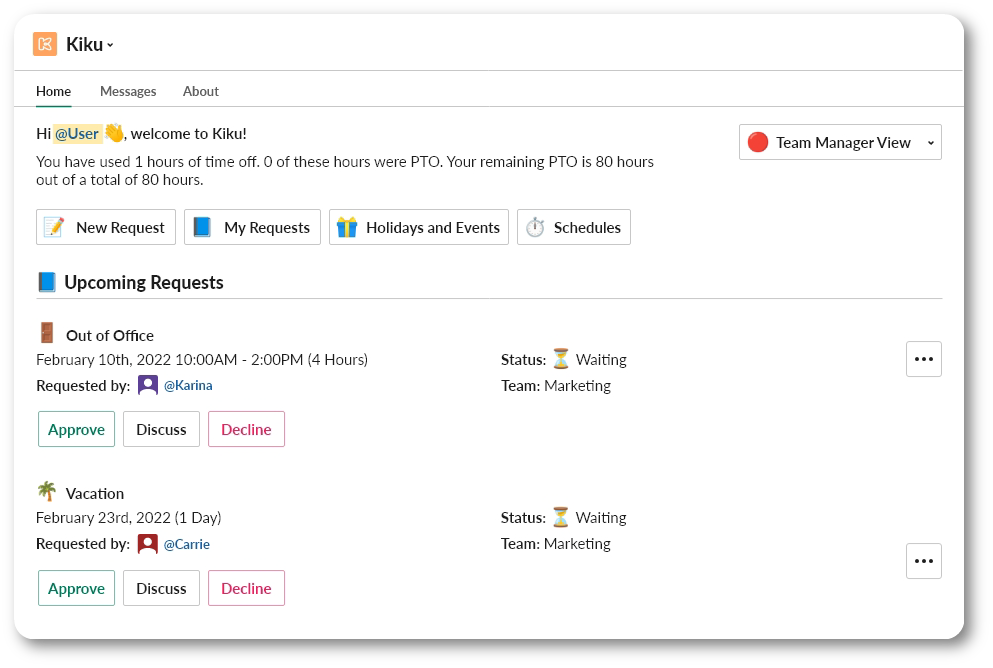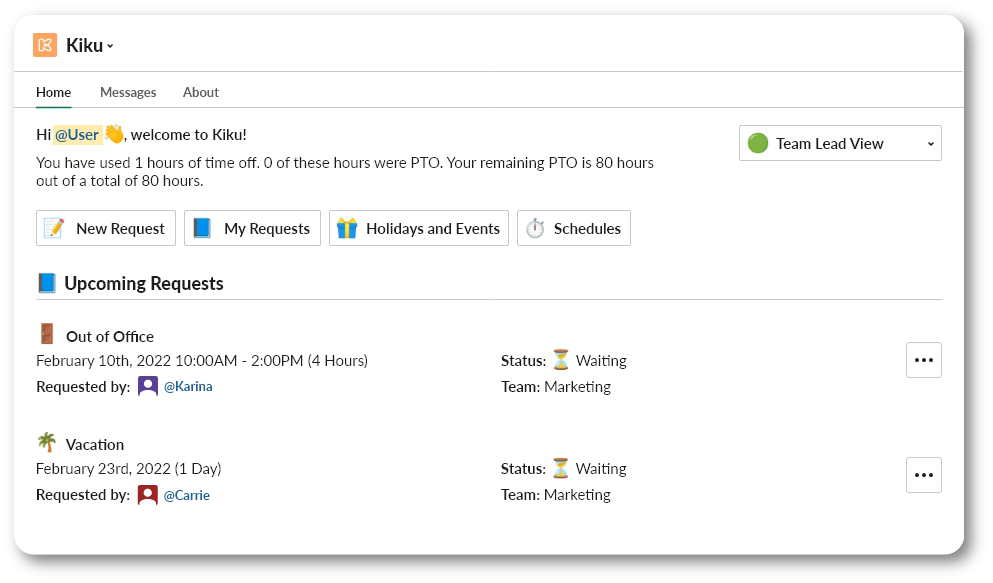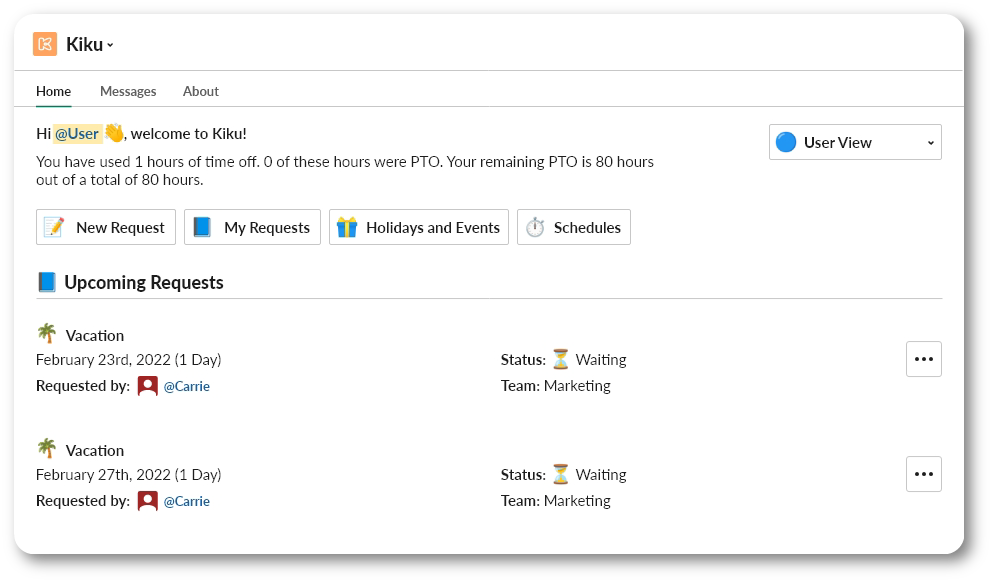 ---
How Did We Do?
---