How to set public holidays?
By default and in the Standard plan in the Kiku app will be displayed holidays for the location where your Slack workspace is registered. But you can also change and add holidays in Kiku for different locations to display the respective holidays in your workspace too. To add the location to display respective holidays please follow the next steps:
In the Admin View mode, click on the "Holiday & Events"
In the Holiday and Events section, click on the "Holidays Templates"
The pop-up "Add Public Holidays" appears
On the pop-up select a country from the list you wish to add the Public Holidays
Click on the "Add Holidays" button
Updated holidays for the new location will be added to your workspace.
You can also delete all holidays from the workspace by clicking on the "Delete All Holidays"
button.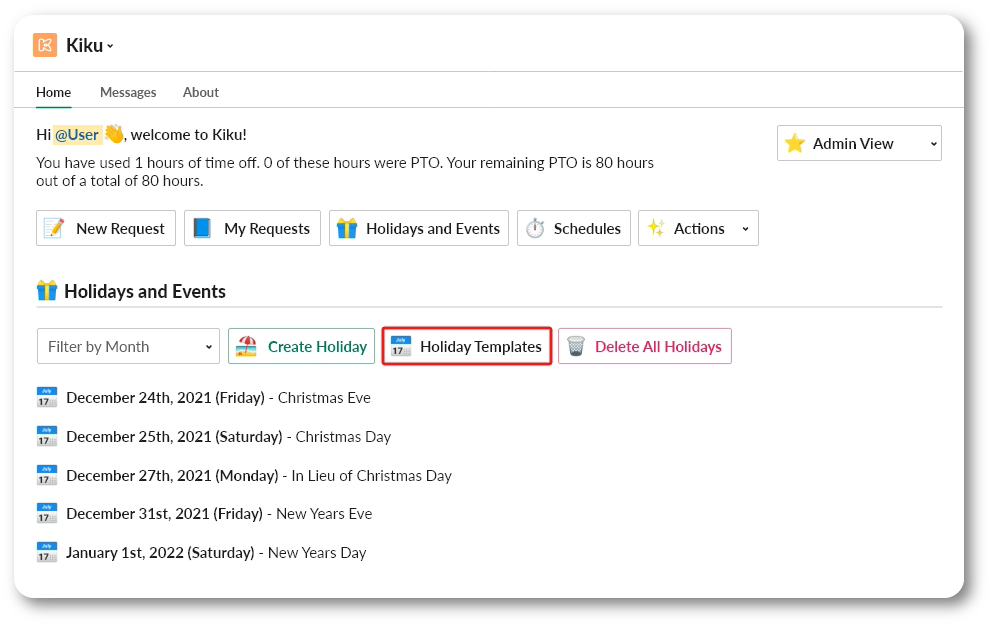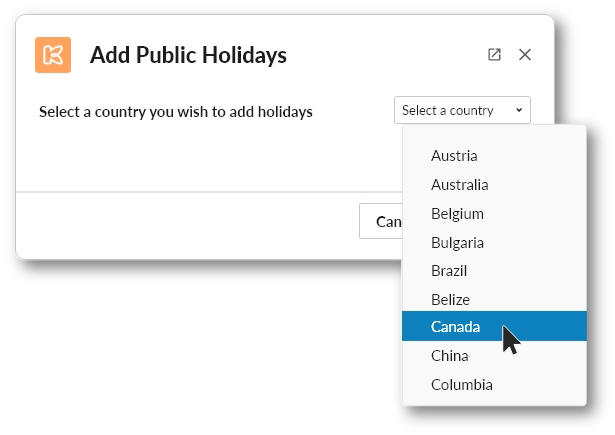 ---
How Did We Do?
---