How can I see my team schedule?
In the User View mode, on the Kiku app Home page, you can see your team in the section My Team and by clicking the "View Team Schedules" button, you will be able to view your team working hours schedule.
Also, you can just click the button "Schedules" at the top of the Kiku Home page and you will see the working schedule overview of your team.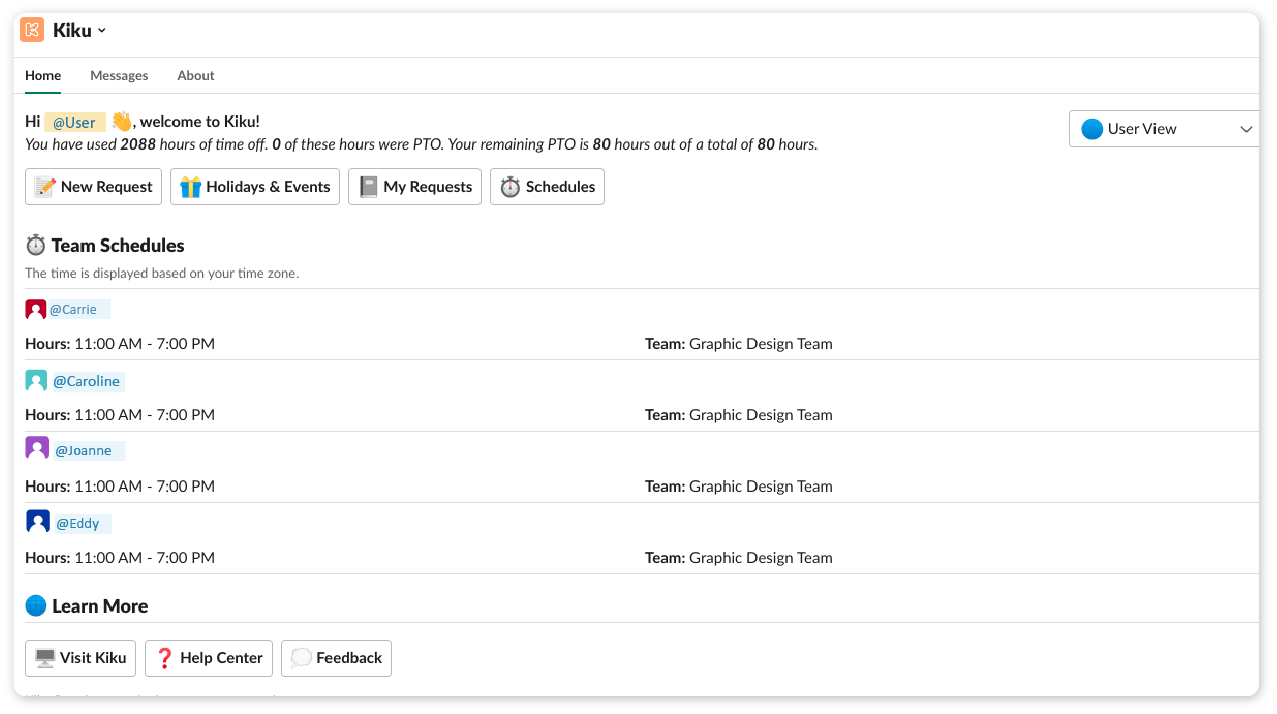 ---
How Did We Do?
---