How can I see my team's time off requests?
You can see your team time off requests just if you were assigned as a Team Manager of the team or Team Lead. To find this information you need to switch to the Team Manager View in the Kiku app and click on the "My Requests" button.
In the Upcoming Requests section, you can find information about approved requests and filter it by the user, by type of request, by dates. In the Admin View, you will be able to see all information in the section Upcoming Requests about all requests from the workspace and filter it by a user, by status, by type of request, by dates. You will have an option to see all past requests as well.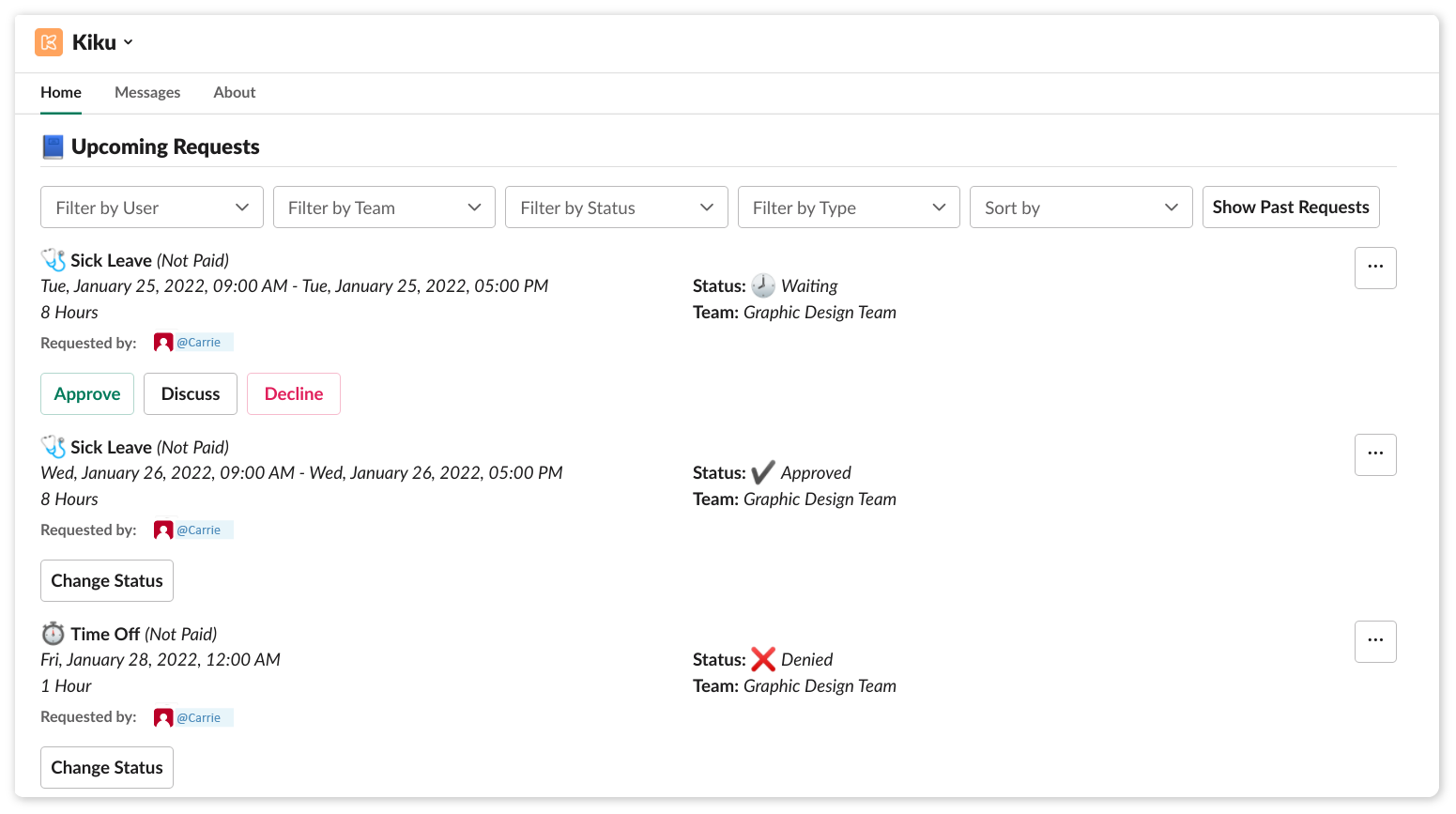 ---
How Did We Do?
---