How are time off requests approved with Kiku?
Once you send a time off request to your manager, you will receive immediate notification about time off request submission and the manager will receive the notification where will be specified information about who wants to take time off, type of time off, duration, and description.
The manager will have options to approve, decline or discuss the time off in a direct message. The information about the time off request also will be displayed on the Kiku Home page under "Upcoming Requests" and it will allow you to see the status of your request.
Once the status changes you will receive the in-app notification and the status changed in the section Upcoming Requests.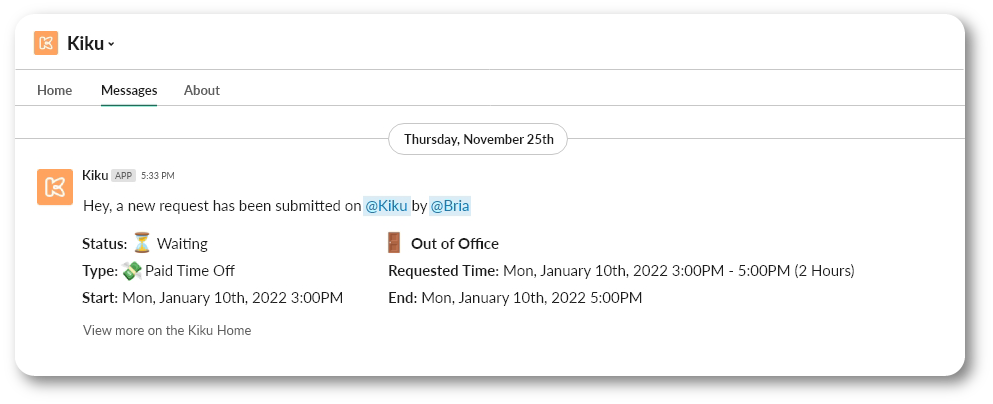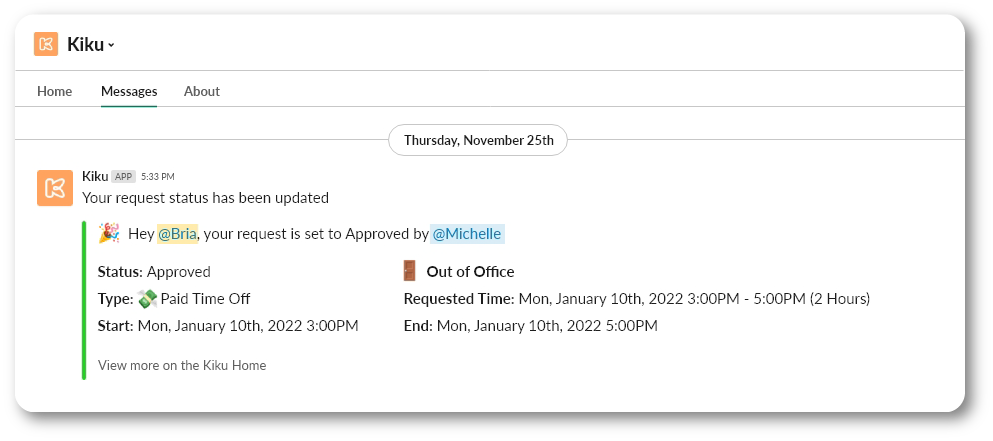 ---
How Did We Do?
---