Request Contractor Quotes for Service Requests
To ensure you're handling your resident's service request quickly and efficiently, send quotes to multiple contractors at once. You'll be able to see who is available and the estimated cost.
To request a quote simply click on the service request you've received or click on "Create A New Request" to send to your favorite contractors.

Once you've clicked on the service request, click on "Request Quotes" at the bottom of the request.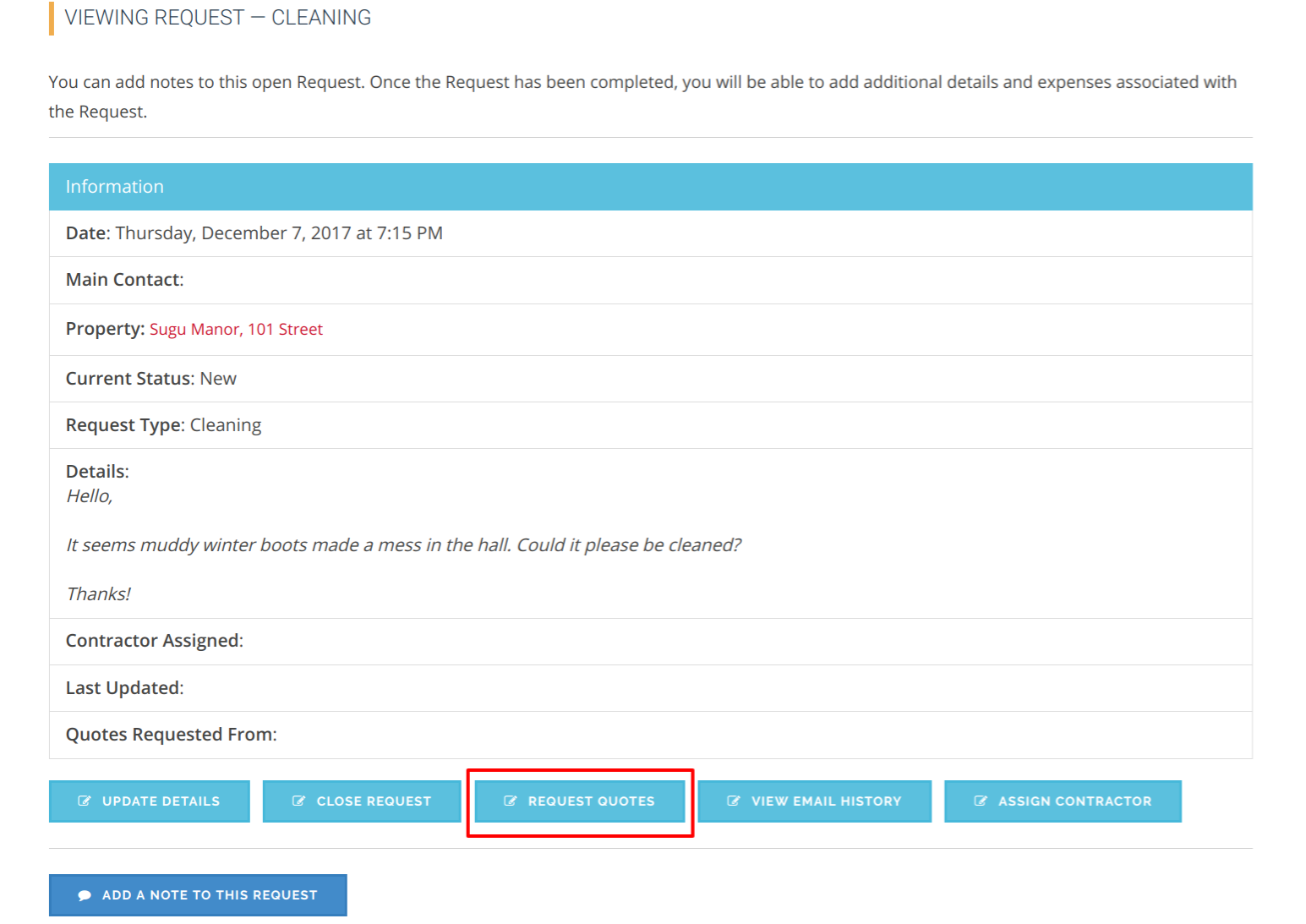 Communicate with your contractors via @Assist until you are satisfied with the quote and terms and then simply assign them to the service request by clicking the blue "Assign Contractor" button.

---
How Did We Do?
---