Assigning Levels of Access to Sugu
To ensure you are assigning staff and other individuals to the right level of security, take a look at the following three types of Admin.

Company Administrator: Able to fully manage all properties with unrestricted access. This is typically the property manager who owns the @Assist account or someone you trust to see all of the account details.
Property Manager: Able to fully manage properties that they are assigned to. Typically Property Managers are your staff that you assign to a specific property(ies). They can access and manage the property, residents and financials associated with that property but cannot see any other property or information.
Property Administrator: Able to view their assigned property but can't edit. Typically this level is suited for a person who has a stake in a property. Perhaps an investor, developer or owner. They cannot make any changes to the account but can view pertinent information.
To give an individual a specific level of access, hover over the "User" tab on the top menu and click "Admins".
Click the appropriate blue "Add" button and fill in the details.
The person you assigned will receive an introduction email to @Assist Sugu with their account login details.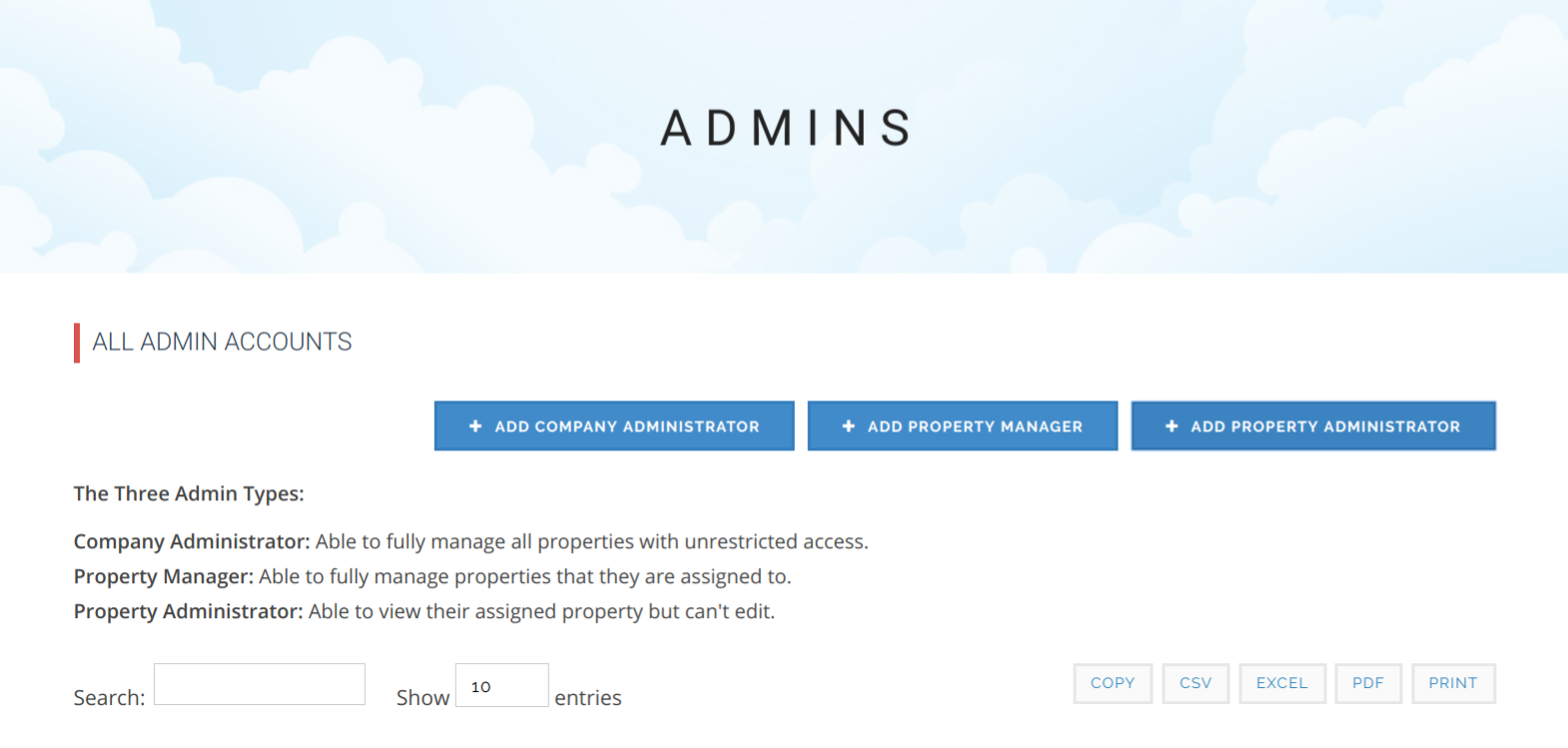 ---
How Did We Do?
---