Assigning a Contractor to a Service Request
Click on the "Requests" tab.
Then select "Open Requests" from the drop-down menu.
Click on the name of the request you'd like to assign a contractor to.
At the bottom of the screen, click on the blue "Assign Contractor" button.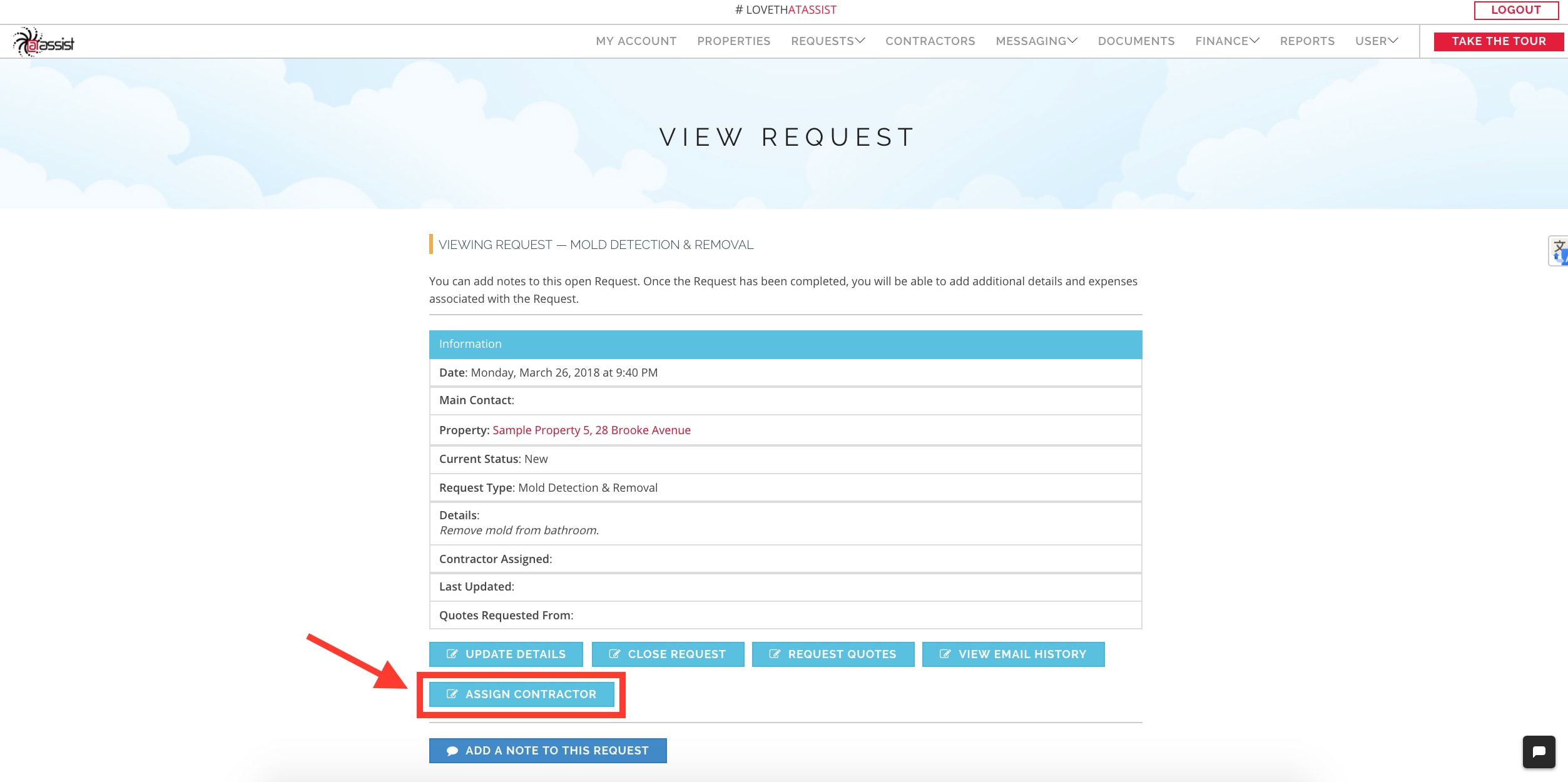 You'll be invited to submit a contractor from your current list of contractors. And you'll have the option to send them a notification email about the request.
---
How Did We Do?
---